Applies to Drive Medical Scout scooters only
If your scooter is operating intermittently and/or generating random flash codes, if after inspecting the battery connectors, you're still experiencing the same issue, you'll want to inspect the connectors that make the electrical connections between the front and back halves of the scooter.
To see the connectors, remove the seat and the battery pack. Then, lift up on the latch directly behind the seat post. This will separate the front and back halves of the scooter. You'll see spring-style connectors on the front half and flat plate connectors on the back half.
The spring connectors on the front half should be clean, not bent and uniformly positioned so that they all properly contact the rear portion of the scooter when reassembled. Also, confirm that no metal materials such as metal washers, screws, etc., have fallen behind the spring connectors to short them out.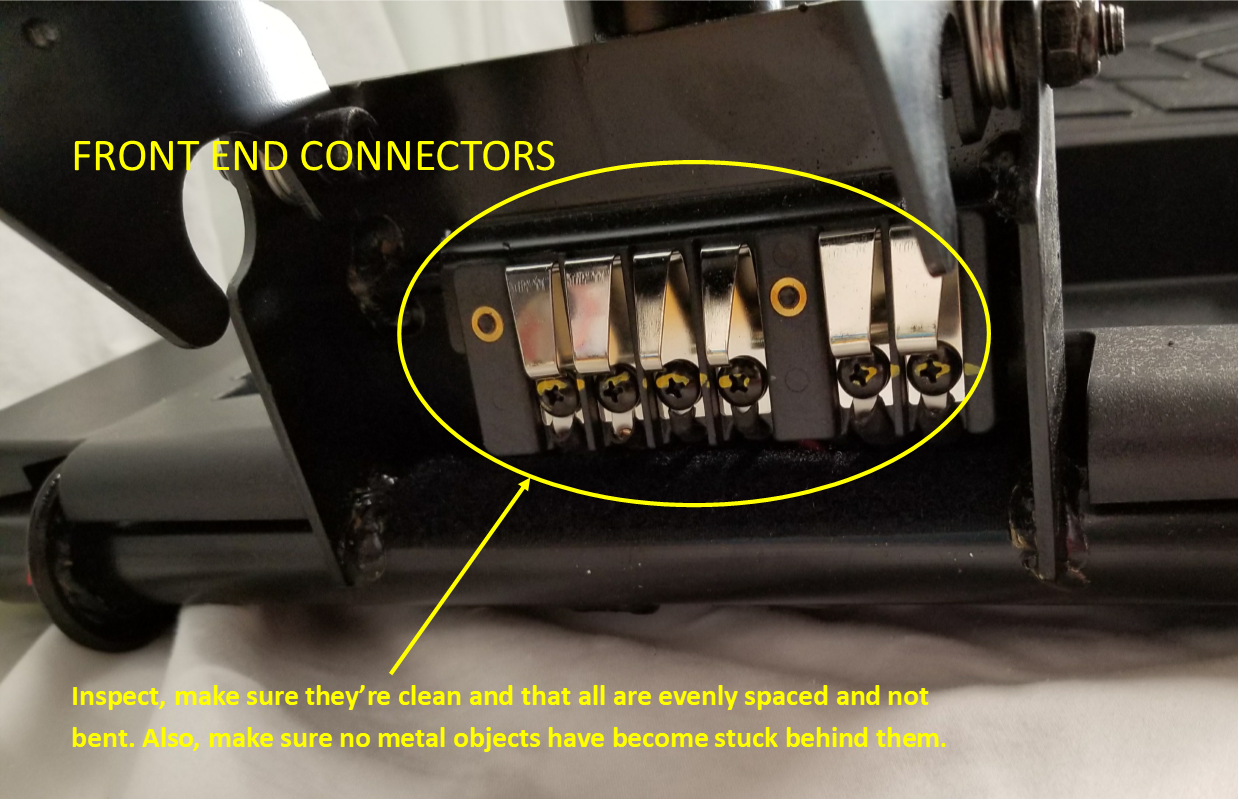 The flat connectors on the rear portion should be inspected to make sure they're clean.